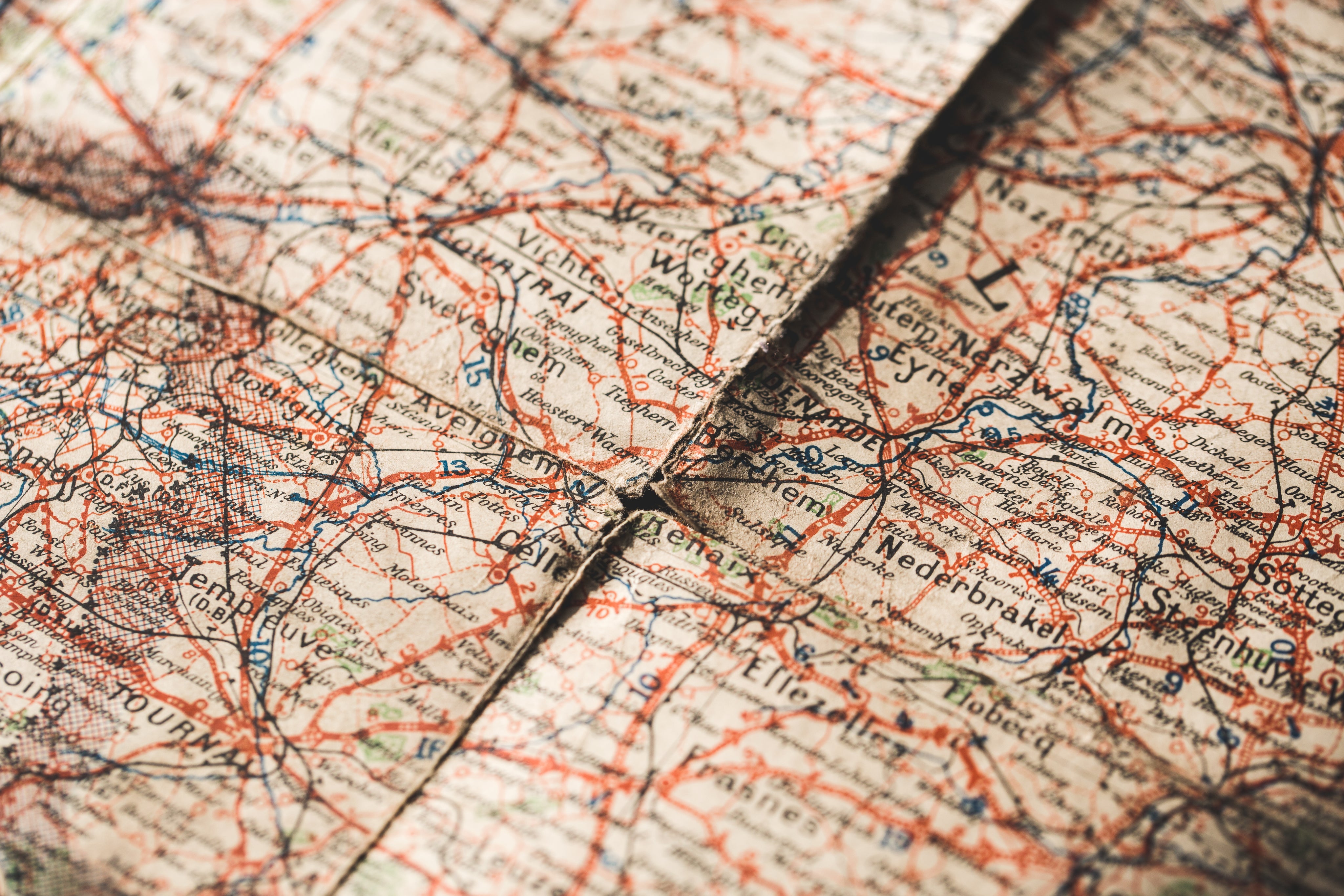 Frequently Asked Questions
These are our General FAQs, not destination specific.
How far in advance do I need to book my tour?

We suggest you book as soon as your plans are finalized, as our available travel destinations are extremely popular. If booking at short notice, we will always try and accommodate your plans, but we do recommend booking at least three months from your departure date if possible. If you are subscribed to our email updates, we offer promo codes for advance bookings.
When do I pay for my tour?

You will pay after you have chosen your desired tour and clicked "book" on our website. You will book, pay, and receive booking confirmation information immediately. That being said, there is no need to pay-as-you-go while on your tour, like many other tour operators require.
Do I pay all at once for my tour?

Yes, we are a one-time-pay tour operator and that allows you to relax and enjoy your tour because you won't have to pay as you go like many of our competitors require. However, don't worry, although you pay in full when you book, we do have a refund policy that can be viewed on our Terms & Conditions page.
What is your refund policy?
When will I receive more information about my tour?

After you book your tour, you will receive an email confirming your booking, and in that email you will receive more details about your tour including itinerary, list of souvenirs and prices, preparation tips & reminders, visa instructions (if applicable), a detailed tour packet, and other necessary info. If more tour details need to be shared later, we will get them to you with an ample amount of time remaining before your tour start date.
Will other people be able to book the same tour that I book?

No. All of our excursions and tours are private. For example, if you choose the "Couple's Package", you and your other travel companion will be the only two travelers on that tour–no strangers.

If you are booking a tour that is advertised via a specific business like a cigar shop, then yes, other travelers that you may not know will be able to book the same tour. If you choose a "Public Tour" like a special Cigar Tour that your home cigar shop is advertising, remember that traveling with new people is always a joy if you let it be!
Can I customize a guided tour for my group?

Yes, you are free to customize a tour for any of our available destinations. Please begin thinking about how you would like your custom tour to be structured and then submit a Custom Tour Request.
When can I purchase my flight to and from my tour destination?

After receiving your booking confirmation email, we ask that you please confirm that all the booking information is correct. Once you have confirmed the correct information, you may book your flight according to the dates you booked. After you have secured all of the traveler's flights in your booking, please communicate each person's flight information with Gardner Tours via our Flight Portal to ensure that you are picked up and dropped off at the airport at the correct times.

Flight Booking Tips: Being knowledgeable in the travel industry, we recommend that you book your flights 8 to 6 weeks before the start date of your tour to get the best rates. This is not always a guarantee, but is a general rule amongst travel that has proved itself valuable over a span of many years. We also recommend using Google Flights in private or incognito mode to search for the proper flight for you.
Can Gardner Tours arrange my accommodations and transportation?

Yes, of course! We have independent travel options for you, but if none of them fit your travel desires, we will be glad to book your accommodations and transportation for you! Please contact us to get started building your custom solo vacation now!
Do I really need a guide while traveling to the countries that you offer?

Not necessarily, but it is highly recommended as a tour guide can be very resourceful. A tour guide can provide cultural insight and help you navigate as well as assist you with any changes, needs, or last minute issues that you may encounter while traveling in your chosen destination. Our guided tours are also amazing because our guides are trusted and ensure that you are well taken care of in numerous ways such as refusing to let you be taken advantage of by locals when you are purchasing souvenirs, arranging transportation (on all excursions or tours with Gardner Tours, you will never have to worry about bartering for transportation because all of our prices are pre-set with our trusted partners), etc.

Nonetheless, we understand that you may choose to travel without a guide. If you choose to do so, please use wisdom in your travels, do your research, and be sure to browse our excursions and day tours for your best options, because we guarantee that we can increase your travel satisfaction and safety by serving you.
Will a Gardner Tours representative accompany me from my home country to my chosen destination and back?

No, it's not necessary to be accompanied by a Gardner Tours representative if you have proper documents in possession. The way Gardner Tours works is that you book with us and we will serve you while you are in-country. In some cases, detailed on each tour page, you may be picked up at the airport (multi-day tours) or you may be met by your guide at a predetermined location (day tours, etc).
How will I find my tour guide?

You will find the location to meet your guide under "Beginning Location" on each tour page and also in your tour documents that you receive via email after booking. Also, you will be informed of your guide's name, information, and you may also view their photo on our About Us page so you know who to look for.
What documents do I need to travel with Gardner Tours?

You will need a valid Passport, a Customs Form (received and filled out on your flight), and depending on your citizenship, you may need a visa for your chosen destination. You can confirm whether or not you need a visa at iVisa.com.
How do I apply for a passport?

If you are a US citizen, please visit this official US webpage on how to apply for a passport. If you are a citizen of another country, please consult the process of your home country.
What is included and not included in the Tour Cost?

Some of our tour costs include and exclude different amenities, so please refer to the details found on each tour page.
How is Gardner Tours able to offer such competitive prices?

Our unique style of off-the-beaten-track, face-to-face, interactive travel is the only way to really experience a destination, but it also serves to keep the costs down. We spend your money providing an authentic, yet high class experience, instead of on lavish hotels (it is forbidden by the government of the USA for American travelers to stay in the hotels anyways) and expensive western-style meals. We pass these savings on to you with our low prices.

Another thing you'll notice are the inclusions of transportation, breakfast, dinner, experiences (the unique cultural experiences that fill each day of our overnight tours), etc. Most of our tours include private transportation, four course meals, and six or more highly desired cultural experiences, and in order to keep the price of these amazing additions down, we partner with trusted professionals that provide the best experiences at the right cost to make it a win-win for everyone while providing the most professional, most desired experiences in our countries of operation. On every tour page, you may find the amenities on your tour under the "Included" section, of which many of our offered experiences are unique to not only Gardner Tours, but your chosen country of travel, where no one else offers those opportunities. Gardner Tours is committed to delivering you the most professional, comprehensive, entertaining, and hospitable tours offered on the market!
Do I get a better price per person if I'm booking for more than one person?

Yes, the more persons in your booking, the better price you get, to the point it doesn't affect operating costs. However, you must book all of those persons under the same booking in order to receive our tier pricing discounts. On each tour page, you may select a booking package with varying costs per person, and if your group is larger than the options viewed, please contact us using the form just below the booking sidebar.
Do you offer large group booking prices?

We are happy to offer large group pricing for groups larger than 15 persons. We have smoothly served groups of up to 26 people in the past, so your group will not be too much for us to handle. We are honored to serve you! Please contact us for special group pricing.
Where can I exchange money?

We recommend exchanging currency with your home bank before departure or at any airport, including upon your arrival at the airport in your chosen destination. We suggest that you do not expect to use Travelers Checks because they are not insured and may not be accepted. That being said, be aware of what is "Included" and "Not Included" in your excursion or tour and know that, depending on your chosen destination, it might be essential to travel with enough cash for your personal expenses (the items not included in your tour).
How much spending money should I bring?

How much money you bring depends entirely on your personal spending habits and financial situation, however, if possible, we recommend to view the "Budgeting for [COUNTRY]" pages that we provide for you after booking and budget the recommended amount per day according to your chosen destination. Being that our tours include almost everything you need while in-country, this amount of cash may cover lunches, alcoholic drinks, guide tips, souvenirs, or any other item/service you may want to purchase in your travels. You'll probably want to budget more if you're considering buying gifts such as cigars, coffee, and rum, as they are often more expensive than your average souvenirs.
When will I receive my fully detailed itinerary?

You may view a daily itinerary by clicking on the "Itinerary" tab on each tour page, but you will receive a fully detailed itinerary (including suggested times to help with structure) directly after booking.
What will my tour look like?

Gardner Tours heightens the traveler's experience of each culture and country by intimately inviting them into the stories and lives of its people and history via our trusted partnerships. We best connect our travelers to the country's past, present, and future via storytelling and exercise each of their senses to give each traveler the best possible experience of a country while allowing them to dip their toes in relaxation and comfort all at the same time.

Please view the "Itinerary" tab on each tour page to get more details for your chosen tour. If you do desire, you are free to adjust your itinerary at any time, but before you get too carried away, see the "Included" and "Not Included" sections and the "Itinerary" tab on each tour page for more understanding on exactly what your tour will look like. Remember, all itineraries are flexible and modifiable. This is your holiday and Gardner Tours is here to serve you and deliver the best experience for you and your travel companions.
What will my housing accommodations be like on my tour?

We utilize hand-picked accommodations in central locations of interest with our trusted partners to ensure that we deliver you the most comfortable and accommodating experience of your chosen destination. Your accommodations will be at authorized bed and breakfasts or hotels that are equipped with air-conditioners (unless accommodated in certain hotels like the Jungle Lodge in Tikal, Guatemala where power is limited and adequate fans are provided) as well as private bathrooms. Each of our accommodation partners provide private rooms and can occupy at least two persons per room. If you desire to share a room with your travel companion(s), or desire three or more persons per room, please specify in the details of your booking.

If you would like to upgrade your housing (see question below), please contact us.
Can I upgrade the accommodations for my tour?

Yes. If you desire to upgrade the accommodations for your tour, please contact us in advance and we will make the necessary adjustments for you after additional payments have been received. Our accommodation upgrades are a minimum addition of $100 per room per night unless otherwise communicated by a Gardner Tours representative.
I am traveling with my family. Can we all stay in one room?

If you desire your family to sleep in one room during your travels, please note that in the comments section of your booking, as we are glad to accommodate your request and know that if you make this request, we will do everything we can to accommodate it to your expectations.
Can I book additional nights of accommodations before or after my tour?

Yes, in most cases we can arrange additional accommodations at the beginning or ending location of your tour. Please contact us directly to arrange an extended stay. Please note that extra accommodations must be booked 30 days prior to your departure.
How do I get to my chosen destination?

You may get to your chosen destination however you choose, but we recommend taking an international flight into the country (the exact airport will be listed in your booking confirmation info).
Are airport transfers included?

Most of our tours include airport transfers, but please view the "Included" and "Not Included" sections of each tour page to ensure whether or not airport pickup and drop-off is included. If it is not included in our excursion or tour and you need it, feel free to contact us in order to add that to your excursion or tour.
What type of ground transportation is used on your tours?

On the road, we generally try to use partners that provide air-conditioned vehicles, but air-conditioner is not always available – depending on demand and available transportation. Where transport is included in your tour, know that we partner with trusted service providers that operate vehicles in good working order. Buses are often utilized for transporting larger groups, and minibuses or passenger cars (sometimes they are classics, sometimes they are more modern) are used for transporting smaller numbers of travelers. Seat belts are not always present, particularly in the back seats of vehicles in Cuba, but where seat belts are present, we strongly recommend you use them. We've found that how you get where you're going significantly influences the tone of your tour, thus we strive to provide you with the best vehicles provided by our most trusted partners.
When can I purchase my flight to and from my tour destination?

Once you book a tour, you will receive a booking confirmation email. In that email, amongst many other necessary tour details, you will find details to help you in booking your flights, such as the proper airport information, etc. Also, if airport transportation is included in your tour, you are responsible for communicating your flight information to Gardner Tours via our Flight Portal so that you may be picked up and dropped off at the proper time.
Do I really have to arrive at the airport three to four hours prior to my departure?

That is the suggested amount of time to arrive early and check-in for international flights. Gates close one hour prior to all international departures, therefore we strive to get all of our travelers to the airport at least three hours prior to their departure from our destinations. It is not always convenient for you to have extra time at the airport, but to ensure that you get on your flight home, we will get you to the airport with a sufficient amount of time to allow for a relaxing and trouble-free departure.
Is the food in my chosen destination safe to eat?

Of course! And not only is it safe to eat but it is delicious! Gardner Tours only partners with restaurants that are known for great hygiene in the way they prepare their foods, but also unique touches to ensure their food and service is above and beyond that of other restaurants. We guarantee that you will greatly enjoy each one of our restaurant selections!
Is it safe to eat food from street vendors?

It is not recommended to eat food from the street vendors due to hygiene reasons. However, your tour guide can recommend on site accordingly.
I am vegan/vegetarian/allergy-prone and have special dietary needs. What is the best way to ensure I will not ingest something I shouldn't?

We recommend to advise Gardner Tours in advance so that all parties involved (your guide, restaurants, accommodations, etc) are conveniently informed on your dietary needs or restrictions. Also, we recommend that you always remind your tour guide to advise each restaurant on this issue. We will do our best to ensure that your dietary needs or restrictions are taken care of, yet please remember that in some destinations, not all menu items are available at all times and Gardner Tours can not be responsible for these inconsistencies.
What will it cost for a…?

To help you budget the proper amount of spending cash for the items not included in your tour, we have compiled a list of items and services and how much each generally cost. This information will be shared with you in your booking confirmation email.
Will internet access be available on my tour?

Wi-Fi is available in each country that we operate in, however, it might be inconsistent with the speed and reliability of internet in your home country. If you are in need of consistent connection, we recommend looking into an international data package with your cell phone provider.
Will my cell phone work in my chosen destination?

Yes, most cell phone companies offer service in the countries we operate. To ensure you receive the access you desire, we recommend contacting your service provider before your arrival in your chosen destination. Calls and texts can be very expensive and we want to ensure that you are up-to-date on what your company provides and of their rates before your travels. Even if you don't plan to use your phone while on your tour, and you are a map-lover, we recommend downloading the Maps.me application and your chosen destination's country map on your smartphone before departure. Maps.me is an offline map system that works wonderfully all over the world!
Do I need to purchase travel insurance prior to arriving to my chosen destination?

All passengers traveling with Gardner Tours are required to purchase travel insurance before the beginning of your tour. Ensure that you have travel insurance that includes coverage for all activities featured as part of your tour. If you have an existing travel insurance policy, please take a few moments to ensure it is up to date, and cover is adequate for your chosen destination and activity. Due to the varying nature, availability, and cost of health care around the world, travel insurance is very much an essential and necessary part of every journey. Though our travelers have never been required to show proof of travel insurance, it may be requested at the airport by officials.

For more information and/or to purchase your travel insurance, please visit Allianz. Should you choose not to purchase travel insurance, know that Gardner Tours is in no way responsible for your decision.

For more information on how Gardner Tours helps ensure your safety, visit our Safety Guidelines page.
What vaccinations do I need for traveling?

We are not doctors and have little medical training, so we are not qualified from a medical perspective to say that you should or should not get certain shots. We suggest that you determine which shots you may need by visiting the CDC website or consulting your local travel health specialist and reviewing their recommendations based on your chosen destination. It is simply your choice on whether or not to receive all the recommended immunizations.
Who do I contact in case of an emergency while on a tour?

Safety is our utmost concern for all of our travelers, therefore each Gardner Tours guide will be equipped with the proper safety information (phone numbers, addresses, etc) as they serve you during your tour, should an issue arise. Your guide will have embassy information, emergency information, and are currently advised on proper procedures.

Although our guides are properly equipped, please see the FAQs under your chosen destination. We suggest printing the provided emergency information to have with you in case of an emergency.
What is the most appropriate type of luggage to bring?

We strongly recommend bringing a backpack or a medium carry-on size bag, as large suitcases can be cumbersome and difficult to store in buses or under seats, etc.. Keep in mind that you may have to carry your luggage up and down staircases. Suitcases with wheels may not work well on dirt or cobblestone roads.
What should I pack for my tour?

Depending on the length of your stay and the weather, we may recommend a few different variations of items. However, after you book your tour with Gardner Tours, you will be provided a detailed, seasonal packing list with our best suggestions on size of luggage, the proper clothing to bring, what additional items are important to pack, and also items not to pack.

Nonetheless, considering the more than often warm weather as well as the cobblestone streets and hills, we recommend comfortable and lightweight clothing and shoes. In the cooler months, we recommend, especially if you are cold-natured, to bring a light sweater or jacket. During the rainy season, a light waterproof jacket is recommended. More formal clothing is required for theaters, concert halls, nightclubs and formal venues.
Can I bring materials to give away to people I meet on my tour?

Small amounts of items are acceptable to bring in while visiting your chosen country. Bring limited quantities of small items because too many of one-single item may cause delays upon entry. If you bring gifts, out of honor for those people you may meet, please inform your tour guide and they will be able to advise you as to whom/where and when you can distribute them most conveniently.

You are free to bring what you please (please use wisdom), but if you desire, we recommend utilizing the ongoing relationships that our guides and Gardner Tours already has to distribute any gifts. We have other non-business partners we work with such as churches and language schools that are always in need. These partners would greatly appreciate your gifts if you decide to take part. With any questions or concerns, please contact us.
I have a few questions not covered here.
Can I contact you to discuss a few things?
Absolutely! We are happy to help!
Also, don't forget to look at the FAQs specific to your chosen destination.
Those pages have more specific information tailored to each destination and they may answer your questions.