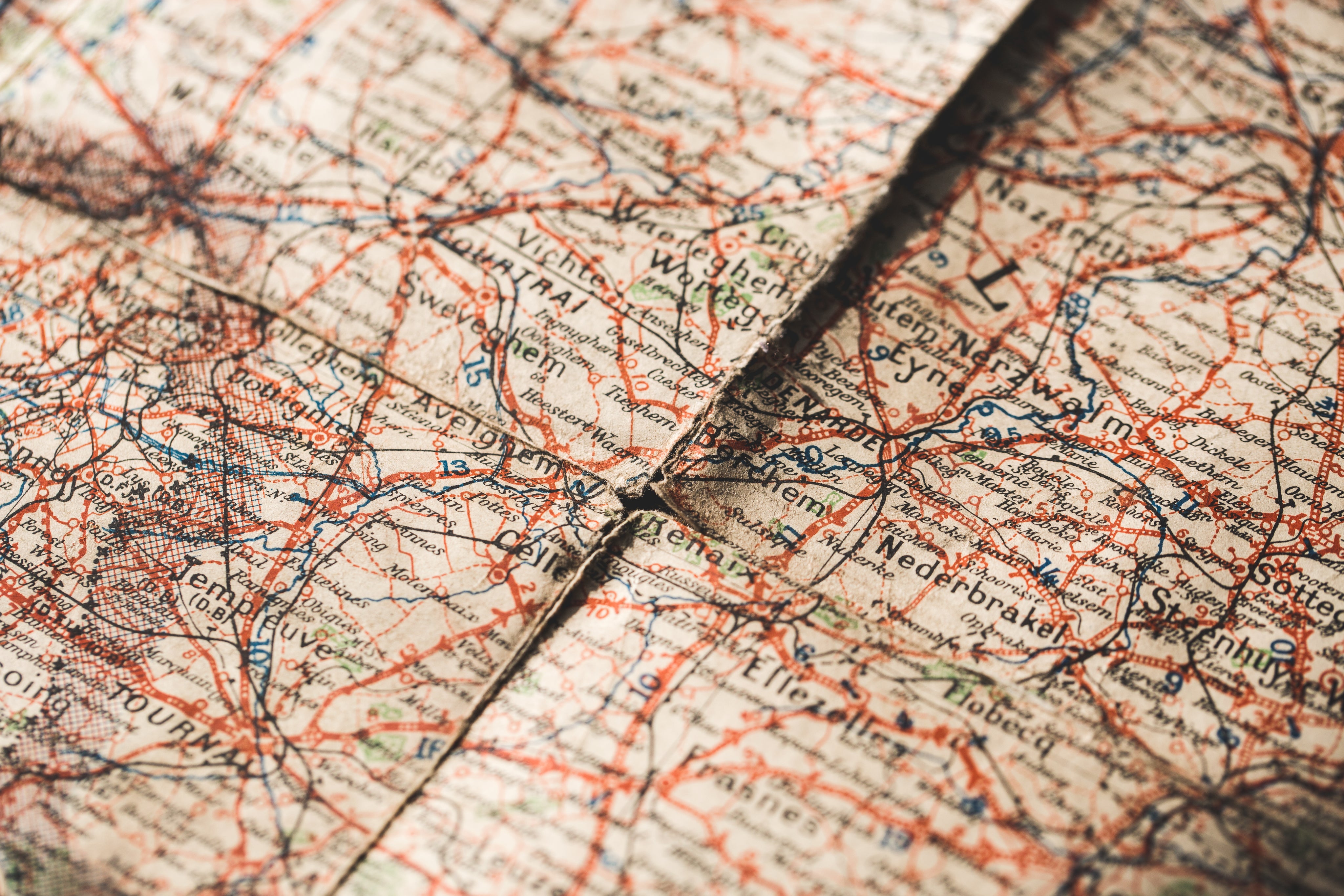 Frquently Asked Questions
Cuba
Do you have any materials to help me learn more about Cuba?
What is the culture like in Cuba?

With Spanish, African and Creole influences, Cuba is home to a fascinating tapestry of cultures. This is evident in the music, dance, and food that the charismatic Cuban people are happy to share with visitors. It's well known that Cubans love life, and it permeates the atmosphere of clubs, bars, restaurants and street corners everywhere. Living in a Communist country, Cubans often go without luxury items like certain foods and products. Despite, special events like birthdays, holidays and marriages are celebrated with gusto in Cuba. This love of life is evident in the street parties, festivals and fiestas celebrated throughout the year. Coffee, cigars and rum are consumed freely and people dance with confident grace. Visitors quickly get enamored with this uniquely infectious way of life and culture, seen nowhere else in the world.
Do you have any tips for interacting with the Cuban people?

Gardner Tours is committed to traveling in a way that is respectful of local people, their culture, local economies and the environment. It's important to remember that what may be acceptable behavior, dress, and language in your own country, may not be appropriate in another. Please keep the following in mind while on your tour:

Be considerate of Cuba's customs, traditions, religion and culture.
Always dispose of litter thoughtfully, including cigar and cigarette butts.
Learn some local language and don't be afraid to use it – simple greetings will help break the ice.
Don't be afraid to greet Cubans with a hug and a kiss, especially after your have already met them.
Shop for locally made products. Supporting local artisans helps keep traditional crafts alive.
Please ask and receive permission before taking photos of people, including children.
When in the community, please refrain from giving gifts or tips without speaking to your guide first.
Can I build my own Custom Cuba Tour?

Yes, you are free to customize a tour for any of our available destinations. Please begin thinking about how you would like your custom tour to be structured and then submit a Custom Tour Request.
Will a Gardner Tours representative accompany me from my home country to Cuba and back?

No, it's not necessary to be accompanied by a Gardner Tours representative if you have proper documents in possession. The way Gardner Tours works is that you book with us and we will serve you while you are in Cuba. In some cases, detailed on each tour page, you may be picked up at the airport (multi-day tours) or you may be met by your guide at a predetermined location (day tours, etc).
Do I really need a guide while traveling in Cuba?

Not necessarily, but it is highly recommended as a tour guide can be very resourceful. A tour guide can provide cultural insight and help you navigate the island, as well as to assist you with any changes, needs, or last minute issues that you may encounter while in Cuba. Our guided tours are also amazing because our guides are trusted and ensure that you are well taken care of in numerous ways such as refusing to let you be taken advantage of by locals when you are purchasing souvenirs, arranging transportation (on all excursions or tours with Gardner Tours, you will never have to worry about bartering for transportation because all of our prices are pre-set with our trusted partners), etc.

Nonetheless, we understand that you may choose to travel Cuba without a guide. If you choose to do so, please use wisdom in your travels, do your research, and be sure to browse our excursions and day tours for your best options, because we guarantee that we can increase your travel satisfaction and safety by serving you.
How will I find my tour guide?

You will find the location to meet your guide under "Beginning Location" on each tour page and also in your tour documents that you receive via email after booking. Also, you will be informed of your guide's name, information, and you may also view their photo on our About Us page so you know who to look for.
How much does a Cuban make on average as opposed to your tour guides?

The average Cuban makes between $12 and $25 per month depending on their position and job. However, all Gardner Tours professional guides start at a minimum of $10 per hour because they are honest, hard working, and great at serving our travelers! We take delight in being able to create a win-win situation where they can make an honorable living and create incentive for them to serve you well, which also gives them the opportunity to earn a raise!
What documents do I need to travel to Cuba?

You will need a valid Passport, a Cuban Customs Form (filled out online before boarding your flight), and if you are a citizen of the United States of America or are traveling to Cuba from the USA, you will also need an OFAC License Affidavit that qualifies you for a Cuba Visa (see the 12 OFAC licensed categories below). All excursions or tours booked with Gardner Tours qualify under the "Support for the Cuban People" (see §515.574) category and will be selected at the time that you purchase your flight. Some citizens of other countries are not required to have a visa to enter Cuba, but to confirm, please check iVisa.com.
How do I apply for a passport?

If you are a US citizen, please visit this official US webpage on how to apply for a passport. If you are a citizen of another country, please consult the process of your home country.
I heard that I have to qualify for a special visa. Is that difficult and what are the categories I qualify under?

That is correct, in order to travel to Cuba, all persons traveling from or through the USA must travel under one of the 12 licensed categories (last updated March 12, 2020). To help you, we have ensured that all excursions and tours purchased from Gardner Tours qualify you under the Support for the Cuban People (see §515.574) category. This means that with Gardner Tours, you are legal to travel to Cuba and you are to select either for your reason of travel to Cuba when prompted to choose. It's that easy!

The 12 licensed categories include:

1. Visiting Family (see §515.561);

2. Official business of the U.S. government, foreign governments & certain intergovernmental organizations (see §515.562);

3. Journalistic Activities (see §515.563);

4. Professional Research & Professional Meetings (see §515.564);

5. Educational Activities (see §515.565);

6. Religious Activities (see §515.566);

7. Public performance, clinics, workshops, athletic or other competitions and exhibitions (see §515.567);

8. Support for the Cuban People (see §515.574);

9. Humanitarian Projects (see §515.575);

10. Activities of private foundations, research or educational institutes (see §515.576);

11. Exportation, importation, or transmission of information or informational materials (see §515.545); and

12. Certain export transactions that may be considered for authorization under existing Department of Commerce regulations and guidelines with respect to Cuba or engaged in by U.S.-owned or -controlled foreign firms (see §§515.533 and 515.559).
Are there any other requirements I should be aware of?

Yes, we ask that you keep a copy of your day-to-day tour itinerary to avoid any issues with the US Government upon your return to the USA.

Keep a copy of your passport on your person while traveling in Cuba as a form of ID and leave your actual passport in a safety box or simply locked in your room at your accommodations. You will only need your passport in Cuba when checking into your accommodations or if you need to exchange money/accept money wire transfers.

Your visa comes in two halves. Ensure that you retain your visa after entering the country and keep it in a safe place with your passport. Cuban Customs may keep half of your visa or they may let you keep the entire visa upon entry.
Is there an entry or exit tax for traveling to Cuba?

There is a Cuba departure tax butit is included in the ticket price, therefore you will not need to pay a departure tax before exiting the country.
I was born in Cuba, so am I legal to visit Cuba? If so, what kind of visa do I apply for?

Yes, you can legally visit Cuba. Cuba considers all persons born in Cuba, regardless or current nationality, to be Cuban citizens. You will need either a valid Cuban passport or HE-11 visa prior to entering Cuba if you were born in Cuba and left Cuba prior to December 31, 1970. If you were born in Cuba and left Cuba after January 1, 1971, you will need to obtain a Cuban passport regardless of holding US citizenship and a US passport. You don't have the option of applying for an HE-11 visa.
If I have a Cuban passport, do I need to apply for a visa?

No, if you have a valid passport with a habilitacion and valid prorroga, you won't need to obtain a visa prior to entering Cuba. Your Cuban passport has a validity of six (6) years, but a prorroga must be obtained every two years in order to keep it valid until the expiration date.
A Habilitacion is an entry permit stamped on your Cuban passport for Cubans who have emigrated to the United States or to another country. A request for an habilitacion needs to be made only once for Cubans who have left Cuba to emigrate and for those who left Cuba for tourism or any other reason and have not returned to Cuba for at least 24 months.
A prorroga is a passport extension and must be obtained every two years from Cuban authorities in order to keep your passport valid until the passport expires. Note: This only applies to those with a valid Cuban passport.
How do I fill out my visa?

Please view our How to Obtain A Cuba Visa page and click on the sample image of the visa. There you will see a full size image of the visa and how to fill it out. Be aware that the date is your birthday and that the day comes first when filling it out. If you fill it out incorrectly, you may be asked to purchase another.
Where do I purchase my Cuba Visa? / Can I purchase my visa at the airport on the day of my flight?

We recommend purchasing your visa at the airport on the day of your flight to Cuba. Don't worry, it's a simple process that we've helped guide our travelers through hundreds of times without any hiccups. Please visit our How to Obtain A Cuba Visa page to review the simple process. And don't hesitate to contact us if you have any questions.  Note: If you're flying into Cuba from the USA, no matter your nationality, you will need a Cuba Visa. See below for more details.
I am an international citizen flying out of the USA. Do I also need to register under one of the 12 OFAC categories and purchase a visa?

Everyone traveling from the United States to Cuba, including international citizens residing in the USA or flying out of the USA must self-qualify under one of the 12 licensed categories of authorized travel and have a visa. You may view the 12 licensed categories on our How to Obtain A Cuba Visa page.
How long is my Cuba Visa valid?

Your Cuba Visa is valid for 30 days. However, if you must, it may be extended twice for up to 90 days. If you request an extension, it must be done so in Cuba and you must pay for the extension in Cuban CUP.
What is included and not included in the cost of a tour?

Some of our tours include and exclude different amenities, so please refer to the details found on each tour page.
Do I get a better price per person if I'm booking for more than one person?

Yes, the more persons in your booking, the better price you get, to the point it doesn't affect operating costs. However, you must book all of those persons under the same booking in order to receive our tier pricing discounts. On each tour page, you may select a booking package with varying costs per person, and if your group is larger than the options viewed, please contact us using the form just below the booking sidebar.
Do you offer large group booking prices?

We are happy to offer large group pricing for groups larger than 15 persons. We have smoothly served groups of up to 26 people in the past, so your group will not be too much for us to handle. Please contact us for special group pricing.
Where can I exchange money in Cuba?

You can exchange money at the airport (just outside the exit door on the ground floor there are two money exchange locations) or at some hotels or banks in the major cities of Cuba. You may also find small locations in Cuba called Cadecas where you can exchange money.

We suggest that you do not expect to use Travelers Checks because they are not insured and may not be accepted. That being said, be aware of what is "Included" and "Not Included" in your excursion or tour and know that it is essential to travel with enough cash for your entire stay in Cuba. Once you book, we provide a "Budgeting for Cuba" page to help you know how much souvenirs and other personal expenses might cost. This will aid in planning how much cash to bring.

Note: With the constant changes in economy and the competing black market in Cuba, we suggest that you ask your guide if you should exchange money upon your arrival or not. Most businesses, other than government owned businesses, will accept USD, Canadian Dollar, and Euro. Your guide will be your best help in knowing what to do.
I have heard that I can exchange Euro or Canadian Dollars at a better rate in Cuba. Do you suggest this?

Yes, that is true, however you may want to consider the exchange rates between your currency to Euro / Canadian Dollar and then to Cuban Peso (CUP). If your native currency is not the Euro or Canadian Dollar, you will have to exchange twice on the front-end and twice on the back-end, so it is likely not that much of a difference between converting USD to CUP. Long story short, count your conversion fees and add them up to see if they are greater than 13% and weigh whether it is worth it to you or not.

Note: With the constant changes in economy and the competing black market in Cuba, we suggest that you ask your guide if you should exchange money upon your arrival or not. Most businesses, other than government owned businesses, will accept USD, Canadian Dollar, and Euro. Your guide will be your best help in knowing what to do.
How much spending money should I bring to Cuba?

How much money you bring depends entirely on your personal spending habits and financial situation, however, if possible, we recommend to budget at least 2040 CUP per day (about $85 USD). Being that our tours include almost everything you need while in Cuba, this amount of cash may cover lunches (about $12 on average depending on your choices), alcoholic drinks (about $4 on average), guide tips, souvenirs, or any other item/service you may want to purchase in your travels. You'll probably want to budget more if you're considering buying gifts such as cigars, coffee, and rum. To help you formulate a budget, we provide a page with numerous examples of what items cost in Cuba, and you will receive that in your booking confirmation email.

Notes: Travelers must declare how much cash they are carrying to customs if it exceeds $5,000 USD per person. Also, we recommend bringing bills in your currency (USD, CAD, EURO) that are unmarked and un-torn. If they have marks and are torn, they will be rejected.
What is the currency in Cuba?

In January 2021, Cuba changed from two currencies to one. They used have a tourist currency (CUC) and a local currency (CUP), but now they only circulate CUP. As of June 2021, CUC is no longer valuable. Although CUC is no longer valuable, we want you to know the difference so that you don't receive change in old CUC, which is non-valuable.

The old and now non-valuable currency for Cuba is the Cuban Convertible Peso, CUC. One way to determine if you are receiving CUC is by noticing the monuments on the bills. Monuments determine that they are CUC.

As of January 2021, the only in-circulation and legal currency in Cuba is the Cuban Peso, CUP. It's what you exchange your foreign currency for and make all your purchases with in Cuba. For international exchange purposes, 25 Cuban Pesos = $1 USD, give or take a few in view that each day's exchange rate may vary a small amount. The way to determine if you have CUP is noticing the faces on the bills. Faces determine that they are CUP.
Can I convert CUP back to my currency before returning home?

Yes, you may do so at the airport, but keep in mind that a conversion fee may apply.
Can I use my credit card or traveler's checks in Cuba?

US-issued credit cards, debit cards, and ATM cards are not yet usable in Cuba. However, this is changing with new regulations and more places will begin to accept them, but not yet! It is advisable to bring cash in order to make any purchases in Cuba. Most places will not take USD, so you must exchange currency upon arriving at the airport. Tips however can be given in any currency. Traveler's Checks may also be difficult to cash while in Cuba, so we do not recommend them.
What is ATM access like in Cuba?

ATMs are accessible in large cities like Havana or smaller cities with a large amount of tourists like Viñales, but are rare/non-existent in other parts of Cuba. Please note that you won't be able to use cards that are linked to US banking institutions. Ensure you have other payment options available in case you can't access an ATM while traveling in Cuba. The ATM restrictions are another great reason to budget properly and bring the proper amount of cash.
Is tipping custom in Cuba? / Is tipping included in my tour? / How much is proper custom to tip?

Considering that the average Cuban monthly salary is the equivalent of somewhere between $12 and $25 USD and the average cost of living is much higher than that, tipping is appreciated. Outside of included meals, other tips are not included in the tour price and tipping is entirely at your discretion.

We often encourage our travelers, "If you feel that they went above-and-beyond to elevate your experience, it's always a great encouragement to tip them, especially if you tell them why they were great when you tip them."

The magic number for tipping in Cuba is 10%. In this case, it is a great idea to carry a few small bills or coins with you each day for tips. If you are unsure if you should tip or how much you should tip, you may ask your tour guide and they will guide you in the right direction.

Tip Recommendations: Meals: 10%, Transportation: $1 to $2, Bellhops: $2 to $3, Restrooms: .50¢ to $1, Entertainment: $1 to $2, Guides: $20-$30 per day
When will I receive my fully detailed itinerary?

You may view a daily itinerary by clicking on the "Itinerary" tab on each tour page, but you will receive a fully detailed itinerary (including suggested times to help with structure) directly after booking.
What will my tour look like?

Gardner Tours heightens the traveler's experience of each culture and country by intimately inviting them into the stories and lives of its people and history via our trusted partnerships. We best connect our travelers to the country's past, present, and future via storytelling and exercise each of their senses to give each traveler the best possible experience of a country while allowing them to dip their toes in relaxation and comfort all at the same time.

Please view the "Itinerary" tab on each tour page to get more details for your chosen tour. If you do desire, you are free to adjust your itinerary at any time, but before you get too carried away, see the "Included" and "Not Included" sections and the "Itinerary" tab on each tour page for more understanding on exactly what your tour will look like. Remember, all itineraries are flexible and modifiable. This is your holiday and Gardner Tours is here to serve you and deliver the best experience for you and your travel companions.
What will my accommodations be like on my tour?

We utilize hand-picked accommodations in central locations of interest with our trusted partners to ensure that we deliver you the most comfortable and accommodating experience of Cuba. These local Bed and Breakfasts (American travelers are required to stay in Cuban BnBs by law) are all operated by a Cuban host or host family. Many of the homes are mid-1800s classic-style Cuban homes with ornate columns and decorations. Some are more modern with a stylish Cuban touch. In each, you will enjoy the space of a private room with a private bathroom and air conditioner. You will also receive an immaculate Cuban breakfast in your BnB each morning, served by your host. To view photos of a few of our partner BnBs, visit our Cuban BnB page. If you would like to upgrade your housing, please contact us.
Can I upgrade the accommodations for my tour?

Yes. If you desire to upgrade the accommodations for your tour, please contact us in advance and we will make the necessary adjustments for you after additional payments have been received. Our accommodation upgrades are a minimum addition of $100 per room per night unless otherwise communicated by a Gardner Tours representative. To view a few of our upgrade options, visit our Cuban BnB page.
I am traveling with my family. Can we all stay in one room?

If you desire your family to sleep in one room during your travels, please note that in the comments section of your booking, as we are glad to accommodate your request and know that if you make this request, we will do everything we can to accommodate it to your expectations.
Can I book additional nights of accommodations before or after my tour?

Yes, in most cases we can arrange additional accommodations at the beginning or ending location of your tour. Please contact us directly to arrange an extended stay. Note: Extra accommodations must be booked 30 days prior to your departure.
You may get to Cuba either on an international flight or a cruise line. The international airport in Havana as well as the cruise terminal is as easily navigable as other international terminals around the world.
How far is it from the airport to my accommodations?

It depends on the location of your accommodations. Typically from the José Martí International Airport in Havana to Old Havana, it's approximately 30 to 45 minutes via car. If your tour takes you to Viñales first, the drive is approximately 2 hours 30 minutes to 3 hours.
What is the average pricing of taxis and transfers in Cuba?

The good news is that all Gardner Tours excursions and tours include pre-reserved transportation and you will never have to barter for or arrange any transportation unless you choose to venture out on your own. If you choose to do so, depending on where you go, pricing varies. A typical one-way trip within a city may range between $10 and $20.
Can I use my Advantage program membership when traveling to Cuba?

Yes, as you are flying commercial flights, you may always utilize your advantage member number as normal.
Can I use Global Entry in Cuba?

Global Entry is not yet accepted in Cuba, but you may use it at airports on all other connecting flights.
Is the food in Cuba safe to eat?

Of course, and not only is it safe to eat but it is delicious! Gardner Tours only partners with restaurants that are known for great hygiene in the way they prepare their foods, but also unique touches to ensure their food and service is above and beyond that of other restaurants. We guarantee that you will greatly enjoy each one of our restaurant selections!
Is it safe to eat food from street vendors in Cuba?

It is not recommended to eat food from the street vendors due to hygiene reasons. However, your tour guide can recommend on site accordingly.
What are some common foods found in Cuba?

All of these foods can be prepared in different ways, but common foods found in Cuba are pork, chicken, seafood, fish, and occasionally, beef. Garnishes include rice, beans, salad, or other vegetables like onions, mushrooms, garlic, etc. In general, Cuba has a great and tasty variety in their cuisine.
Is the water safe to drink in Cuba?

It is best to drink bottled water while in Cuba. You will find that both still and sparkling water are available for your purchase at almost any location. Water is purified in the hotels and restaurants, and it is ok to drink beverages with ice wherever we take you on the tour. It is not necessary to use bottled water to brush your teeth, but if you prefer, it is always best to be safe rather than sorry. Salads and fruits are also acceptable to eat at all included or recommended restaurants.
I am vegan/vegetarian/allergy-prone and have special dietary needs. What is the best way to ensure I will not ingest something I shouldn't?

We recommend to advise Gardner Tours in advance so that all parties involved (your guide, restaurants, BnBs, etc) are conveniently informed on your dietary needs or restrictions. Also, we recommend that you always remind your tour guide to advise each restaurant on this issue. We will do our best to ensure that your dietary needs or restrictions are taken care of, yet please remember that in Cuba, not all menu items are available at all times and Gardner Tours can not be responsible for these inconsistencies.
Do I need to declare how much personal money I am bringing into Cuba?

Travelers must declare how much cash they are carrying to customs if it exceeds $5,000 USD per person.
Can I bring goods back from Cuba to the USA and/or my home country?

Americans or other citizens traveling into the USA are allowed to bring unlimited amounts of items such as artwork, music, or informational material if purchased from independent Cuban entrepreneurs that have obtained a license from the Cuban Government to operate as an independent Cuban entrepreneur.

If you are a citizen from a different country, we advise that before you return home with a mass amount of goods to contact your home country's customs officials to ensure you're able to import certain items into your home country, as each country may differ.
What are typical souvenirs to purchase in Cuba?

Cuban Rum: Cuba houses many different brands of rum, but the most famous are Havana Club or Santiago.

Cuban Cigars: The cliché is true–cigars are everywhere in Cuba. Buy authentic cigars from authorized sellers, as homemade cigars are commonly posed as certified cigars from Habanos. Purchasing from the factory is best, as there you may purchase popular brands like Cohiba, Romeo y Julieta, etc.

Coffee: Cuban coffee is top quality with a lot of texture, so stock up before you leave to enjoy a taste of Cuba from the comfort of your own home.

All certified government-regulated rum, cigars, and coffee will be priced the same around the country, no matter if you get it at a store in the city or at the airport.

Music: With such a rich musical heritage, Cuba is a great place to pick up a hand-crafted musical instrument or, if traveling light perhaps a CD from a local entertainer.

Hand-made Arts & Crafts: Cuba has a keen appreciation of the fine arts, so it's not hard to find unique artworks by up-and-coming Cuban artists being sold at galleries and markets. Some may include paintings, wood carvings, hats, Cuban clothing (guayaberas), leather goods, home decor, etc.

Cuba may not be known for its shopping, but look closely and you'll find lots of unique souvenirs to take home as a reminder of your holiday.

Before returning home, contact your customs officials to ensure you're able to import certain items into your home country. For example, the United States has restrictions on the amount of tobacco (4 boxes or 100 cigars) and alcohol (3 liters) that can be brought back from Cuba.
Can I bring Cuban cigars, coffee, and rum back into the USA? If so, is there a limit?

Yes, Americans traveling abroad can purchase Cuban cigars, coffee, and rum as long as they are for personal consumption only. Normal limits on duty and tax exemptions will apply. For more information on limits on duty and tax exemptions, visit this page provided by the United States Government.

In short, you may take up to 100 cigars and 3 liters of rum into the United States, but if you exceed that amount, you are required an official invoice from the store where you purchased them.
What will it cost for a…?

To help you budget the proper amount of spending cash for the items not included in your tour, we have compiled a list of items and services and how much each generally cost. This information will be shared with you in your booking confirmation email.
Is internet access available in Cuba?

Wi-Fi is not widely available throughout Cuba except at some hot-spots, which are often at or near hotels and/or city parks. Many hotels also have a business center with a computer and limited hours, where internet service is usually available. Charges can be from 75 CUP (~$3 USD) per hour, yet up to 300 CUP (~$12 USD) per hour depending on the hotel. Because of the limited technology in Cuba, it is not uncommon to have internet outages. There are now certain Wi-Fi hotspots in Cuban cities where a card can be purchased for access. If you desire to get connected, please ask your guide and they will assist you with obtaining a card.
Will my cell phone work in Cuba?

Many United States based cell phone companies now offer service in Cuba, yet rates can be expensive. To ensure you receive the access you desire, we recommend contacting your service provider before your arrival in Cuba. Calls and texts can be very expensive and we want to ensure that you are up-to-date on what your company provides and of their rates before your travels. Also, please note that satellite phones as well as the physical GPS devices are not allowed in Cuba. This restriction doesn't apply to the GPS on your cell phones as they won't work while in Cuba. However, if you are a map-lover, we recommend downloading the Maps.me application and Cuba map on your smartphone before departure. Maps.me is an offline map system that works wonderfully in Cuba!
How do I call home from Cuba?

Dial: 119 or (+) + country code + area code + telephone number
What is the electric current and outlet used in Cuba?

Electric Current: Cuba uses the same electric standards as in the United States: 110V, though it is common to find both 110 and 220 in the more modern accommodations in Cuba (they are usually labeled). It is advisable to bring a converter, if your electronics are not travel-ready (105-240V).

Outlet: Type A (North American/Japanese 2-pin) & Type B (American 3-pin) outlets are used on the island.
Though Cuba is generally a very safe place to travel (much safer than other parts of the world), it is always wise to watch your belongings and beware of pick-pocketers. We recommend leaving your valuables, including your passport and visa, locked in your room at your accommodations and only carry what you need for each day. Having a TSA-approved lock for your luggage is alway recommended for international travel. You may encounter a few children or older adults begging on the streets, sometimes asking for soap, pens, etc. Though these people can make travelers uncomfortable, these people are usually not considered to be dangerous. 

Note: You do not need to carry your passport everywhere with you; a copy of the passport should suffice for ID purposes. You will, however, need your passport for the exchanging of currency.

For more information on how Gardner Tours helps ensure your safety, visit our Safety Guidelines page.
Do I need to purchase travel insurance prior to arriving in Cuba?

All passengers traveling with Gardner Tours are required to purchase travel insurance before the beginning of your tour. Ensure that you have travel insurance that includes coverage for all activities featured as part of your tour. If you have an existing travel insurance policy, please take a few moments to ensure it is up to date, and cover is adequate for your chosen destination and activity. Due to the varying nature, availability, and cost of health care around the world, travel insurance is very much an essential and necessary part of every journey. Though our travelers have never been required to show proof of travel insurance, it may be requested at the airport by officials. Travelers failing to produce a valid document will be required to purchase a new policy at the airport, before being granted access into Cuba.

For more information and/or to purchase your travel insurance, please visit Allianz. Should you chose not to purchase travel insurance, know that Gardner Tours is in no way responsible for your decision.

For more information on how Gardner Tours helps ensure your safety, visit our Safety Guidelines page.
What vaccinations do I need for traveling to Cuba?

At this moment, no vaccinations are required to enter Cuba.

However, we are not doctors and have little medical training, so we are not qualified from a medical perspective to say that you should or should not get certain shots. We suggest that you determine which shots you may need by visiting the CDC website or consulting your local travel health specialist and reviewing their recommendations based on your chosen destination. It is simply your choice on whether or not to receive all the recommended immunizations.
Who do I contact in case of an emergency in Cuba?

Safety is our utmost concern for all of our travelers, therefore each Gardner Tours guide will be equipped with the proper safety information (phone numbers, addresses, etc) as they serve you during your tour, should an issue arise. Your guide will have embassy information, emergency information, and are currently advised on proper procedures.

If you have an emergency and you are a US Citizen or resident, you may contact the US Embassy. Otherwise, please contact your corresponding embassy or consulate. If you need to call the police or for any emergency, you will dial 106 from a local telephone. Otherwise, you can also dial 104 for an ambulance and 105 for the fire department. 

Notes: You will not find an English-speaking person that answers, so, if possible, we suggest speaking with your tour guide or host before making any calls. Also, your hosts are usually well connected in their areas and might be able to assist before emergency lines.

U.S. Embassy contact information:

Address: Calzada between L & M Streets, Vedado, Havana
Phone: (53) (7) 839-4100
Hours: 8:00AM – 4:30PM (closed on U.S. and Cuban Holidays)

Emergencies/After Hours: Call (+53) (7)-831-4100, dial 1 to speak with emergency operator. If you get into trouble in Cuba (financial, medical etc.) and are in dire need, then we suggest you contact Asistur (Assistance to Tourists). Office locations, phone numbers, and fees for this company can be found on their website.

We suggest printing the above info as well as a list of emergency numbers and addresses to have in case of an emergency.
When is the best time to visit Cuba?

To enjoy the best warm and sunny tropical weather that Cuba offers, you can visit between November and April. The peak tourist season runs roughly from mid-December to mid-March, and all of July and August.We tend to book quickly in the high season, so we advise to book well in advance.
What is the weather like in Cuba?

Cuba offers a warm and sunny tropical climate with two distinct seasons. The dry season runs from November to April. The wet season begins in May and runs until October. Keep in mind, it may rain at any time, so it's always wise to have rain gear with you. Temperatures in Cuba can range from the 50's during the dry season to the 90's during the wet season. It's common to have air conditioning in restaurants, BnBs, and other indoor facilities in Cuba, but it's not guaranteed. Bring insect repellent, as tropical weather means mosquitos at dusk and at dawn, especially during the rainy season. Know that there's risk of hurricanes from June to November with September and October being the most threatening months.
When is tobacco planting/harvest in Cuba?

Tobacco planting season is from late-October to late-November.

Tobacco harvest is from January to early-April.
When is coffee harvest in Cuba?

Coffee harvest is from September to January.
What public holidays are celebrated in Cuba?

1 January – Triumph of the Revolution / Liberation Day
2 January – New Year Holiday
14 April – Good Friday
1 May – Labor Day
25 July – National Revolutionary Festival
26 July – National Revolutionary Festival
27 July – National Revolutionary Festival
10 October – Independence Day
25 December – Christmas
31 December – Year End Celebration
What time zone is Cuba in?

Eastern Standard Time is EST or UTC/GMT -5
What is the most appropriate type of luggage to bring?

We strongly recommend bringing carry-on size luggage if possible, as large suitcases can be cumbersome and difficult to store in transportation, etc. Keep in mind that you may have to carry your luggage up and down BnB staircases.
What should I pack for my Cuba Tour?

Depending on the length of your stay and the weather, we may recommend a few different variations of items. However, after you book your tour with Gardner Tours, you will be provided a detailed, seasonal packing list with our best suggestions on size of luggage, the proper clothing to bring, what additional items are important to pack, and also items not to pack.

Nonetheless, considering the more than often warm weather as well as the cobblestone streets and hills, we recommend comfortable and lightweight clothing and shoes. The style in Cuba for both men and women is colorful clothing, often displaying a confident and bold appearance. In the cooler months, we recommend, especially if you are cold-natured, to bring a light sweater or jacket. During the rainy season, a light waterproof jacket is recommended. More formal clothing is required for theaters, concert halls, nightclubs and formal venues.
Can I bring materials to give away to people I meet on my tour?

It's more recommendable to use the word "gifts" instead of donations, as donations require other customs procedures to enter Cuba. Small amounts of items are acceptable to bring in while visiting Cuba. Bring limited quantities of small items because too many of one-single item may cause delays upon entry. If you bring gifts, out of honor for those people you may meet, please inform your tour guide and they will be able to advise you as to whom/where and when you can distribute them most conveniently.

You are free to bring what you please (please use wisdom), but if you desire, we recommend utilizing the ongoing relationships that our guides and Gardner Tours already have to distribute any gifts. We have other non-business partners we work with such as churches and language schools that are always in need. These partners would greatly appreciate your gifts if you decide to take part. With any questions or concerns, please contact us.
I have a few questions not covered here.
Can I contact you to discuss a few things?
Absolutely! We are happy to help!